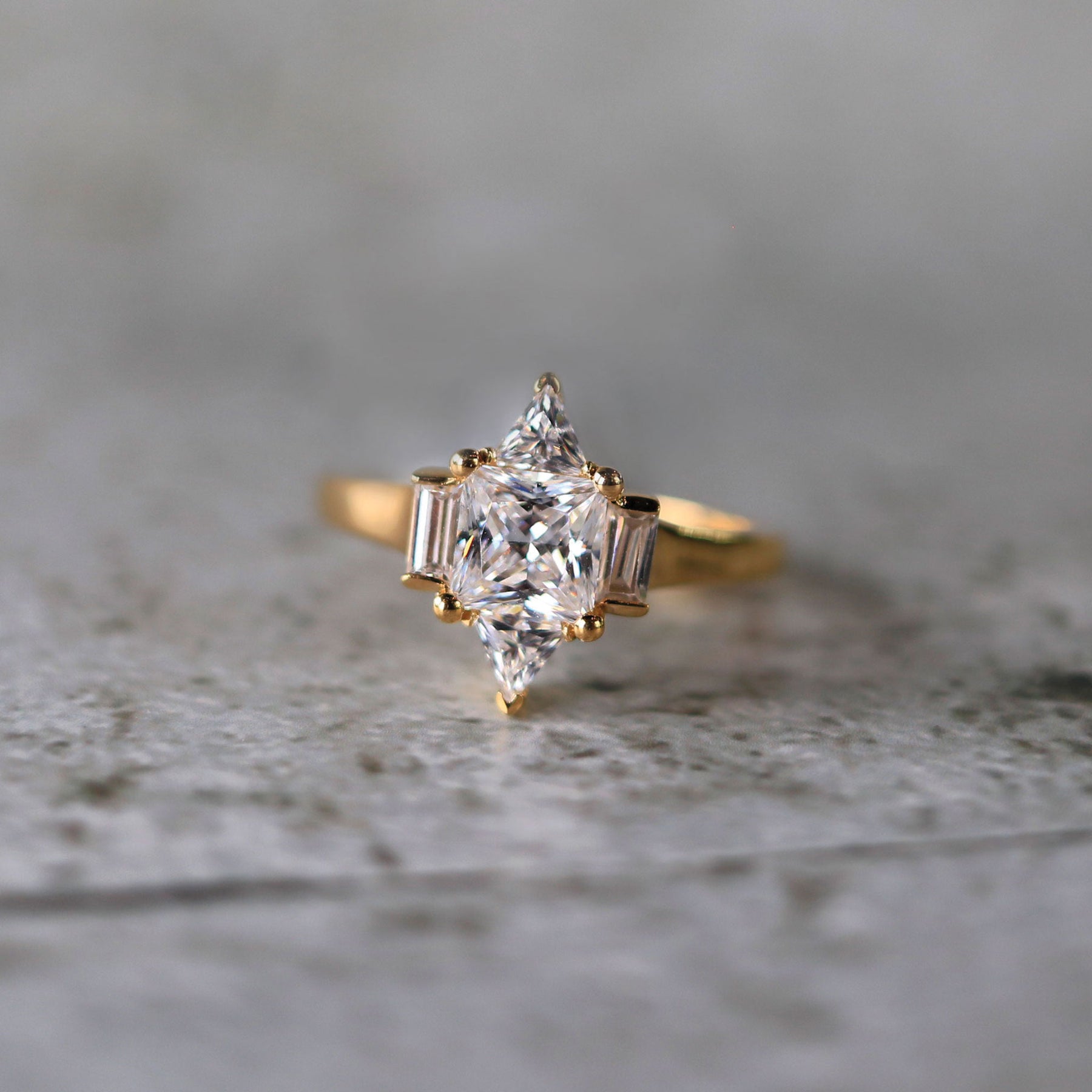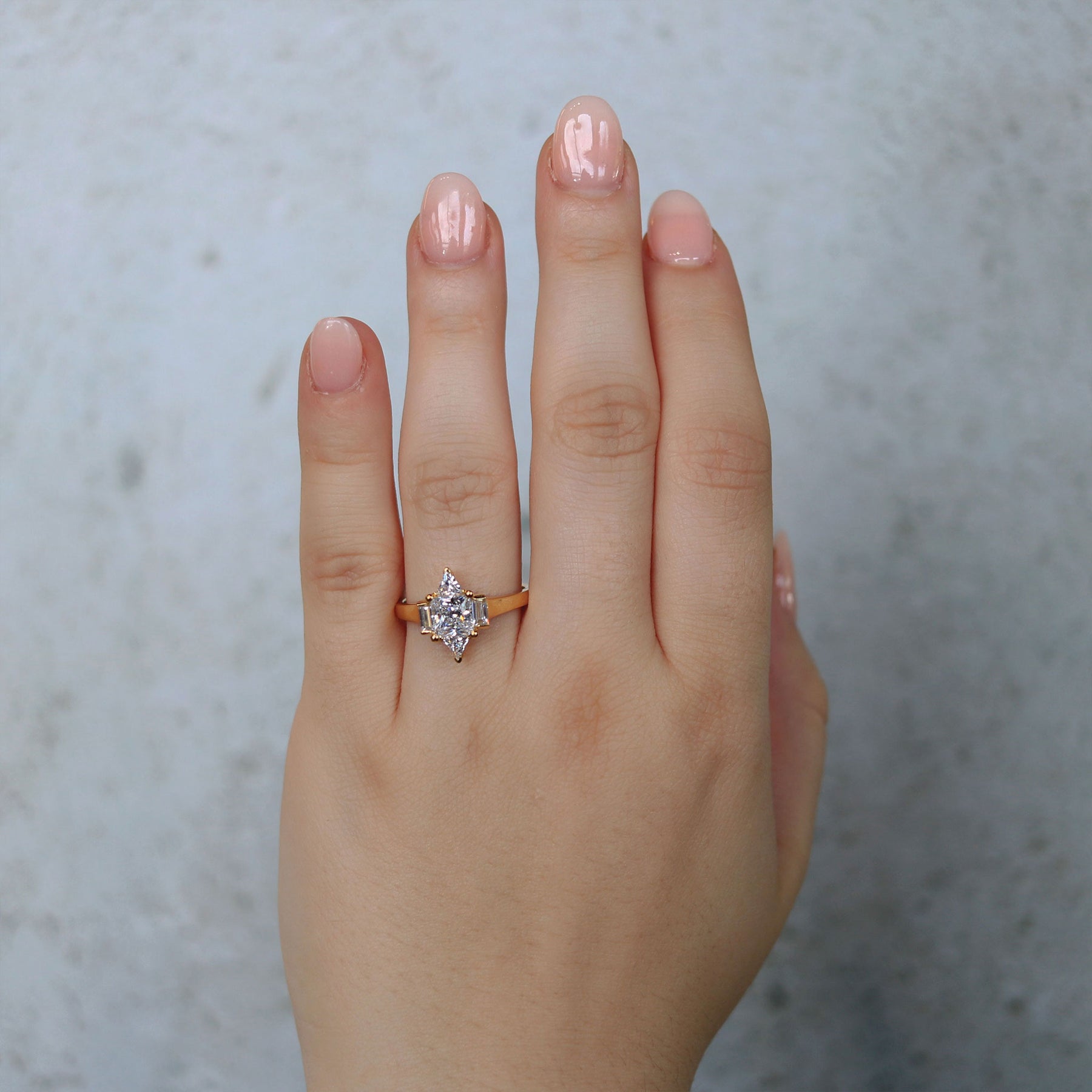 Art Deco-Inspired 14K Yellow Gold Engagement Ring
A geometric-inspired 5.5mm diamond 14K yellow gold customizable engagement ring in an Art Deco type design. Reminiscent of classic Art Deco design with sparkling baguette cut diamond accents, we recommend setting this ring with a lab-grown diamond or a colorful gemstone. Starting at $3600, this setting is item CE-123908.

A customizable engagement ring is a unique reflection of your love. Each element tells a story—choose from a beautiful array of diamonds or gemstones, stone shapes, and metals to create a design full of meaning.

Lab-grown diamonds are created ethically in a lab, made to shine brilliantly like a natural diamond.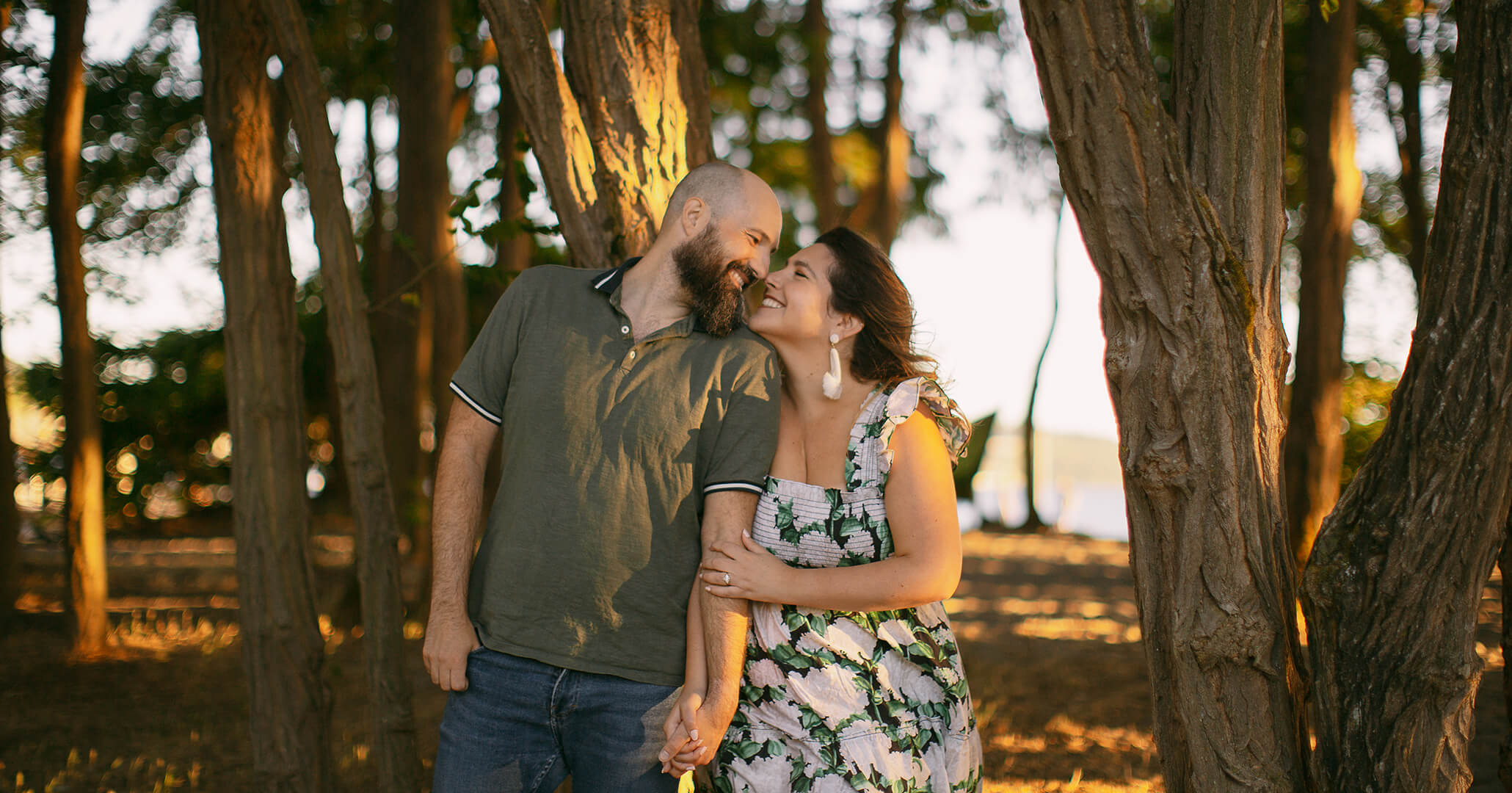 Free Mini Engagement Photo Shoots
We offer free mini engagement photo shoots with the purchase of a $5,000 or more engagement ring