OUR IMPACT
A Ring of Hope
To date, through the efforts of our non-profit arm, A Ring of Hope, we have assisted the construction of Baraka Orphanage in Kosele, Kenya. Upon completion, the facilities will house and feed up to 100 girls and 100 boys. Our donations aided with projects like building a perimeter wall around the orphanage for safety, hand welding 50 bed frames, study desks, and chairs, and providing school supplies like notebooks, pens, and pencils. We also pay the school fees of nine high school students annually, helping to pave the way for a bright future for them and their communities.
Proceeds from Baraka sales have also helped pay for two years of medical insurance for 30 children and their widowed mothers. They've enabled the purchase of sewing machines for local women as well as goats for inmates at the local prison and the law enforcement team that oversees them. In 2023, we helped distribute 100 toothbrush and toothpaste sets, soap, loaves of bread and school supplies for children in two different villages around the Kosele area. For the past seven years, we've donated food and toys to as many as 3000 children and adults each holiday season.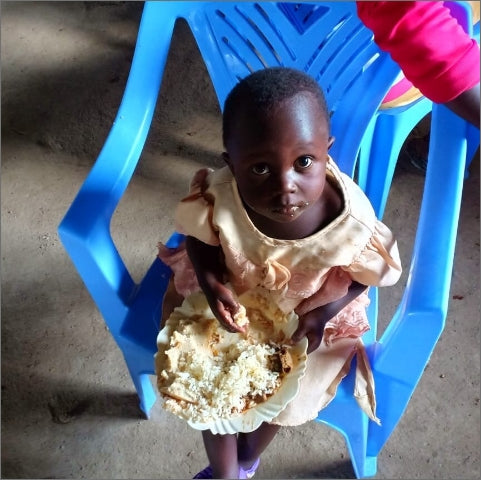 Our Vision
Our primary focus is assisting vulnerable children, since children are our future.  We seek culturally appropriate solutions, and focus on providing physiological and psychological care and support to ensure children's essential needs are met. 
"I believe that given the right resources, opportunities and support, every child will strive to grow up to be happy, healthy and have a positive impact on the world around them. So often orphaned children worldwide expend all their energy and their limited resources on survival, not on success. In all my travels around the world, one thing has always stood out to me. Children remain resilient, hopeful and opportunistic until the last possible moment. While it won't be possible to protect and secure a future for every child, I believe we have the invitation, opportunity and responsibility to seek out vulnerable children longing for a chance, and help pave a way for them to take it."