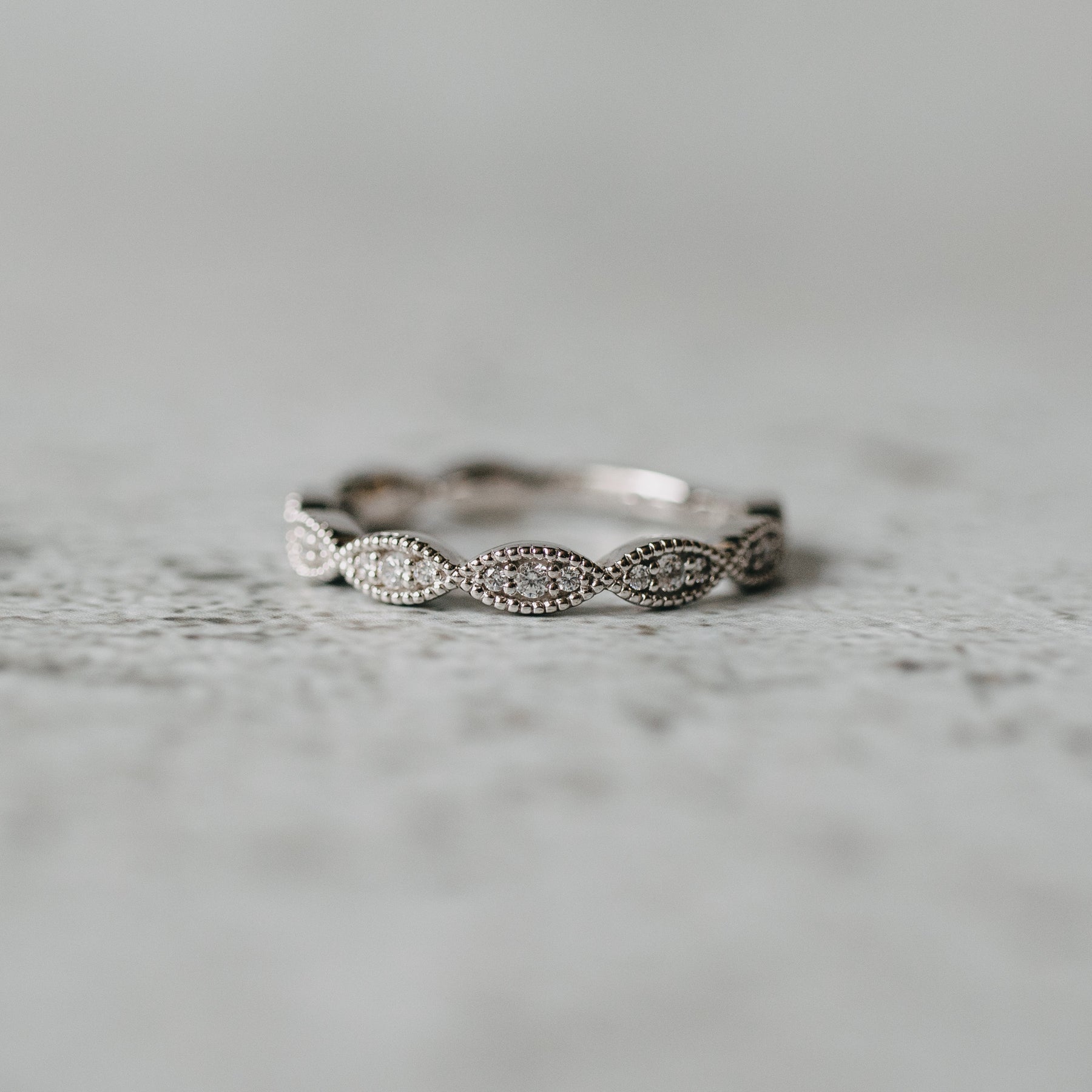 14K White Gold Diamond Infinity Anniversary Band
A 14K white gold .23ctw pinpoint set diamond anniversary band in an infinity-inspired design. Featuring 27 round full cut natural or lab-grown diamonds that are GH in color, SI-2 in clarity. This customizable anniversary band is available in a variety of jewelry metals, stone types, and ring finger sizes. Starting at $855, this setting is item CE-123093.
A customizable wedding ring is a unique reflection of your love. Each element tells a story—choose from a beautiful array of metals and millimeter sizes to create a design full of meaning.
Lab-created diamonds are created ethically in a lab, made to shine brilliantly like a natural diamond.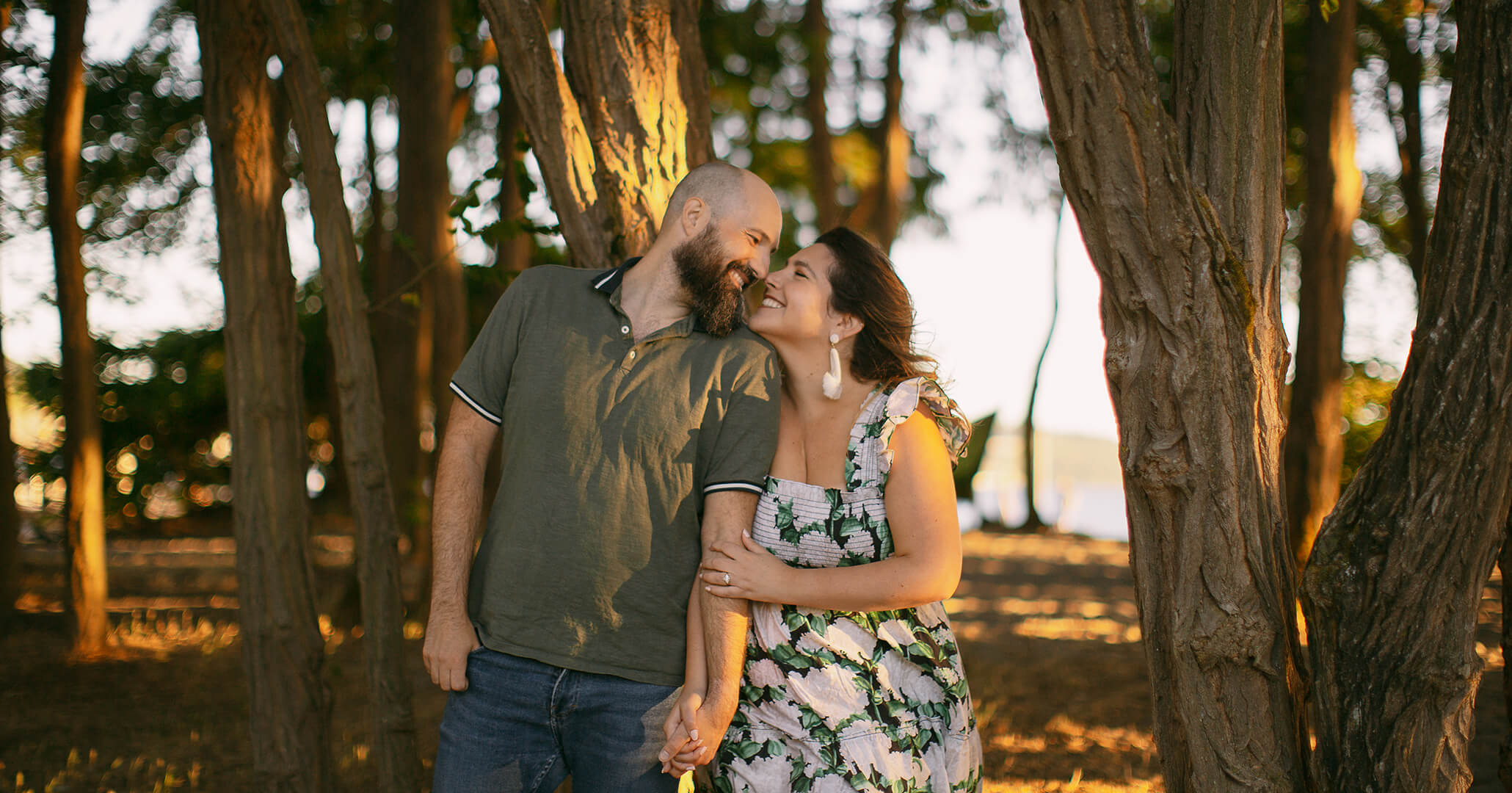 Free Mini Engagement Photo Shoots
We offer free mini engagement photo shoots with the purchase of a $5,000 or more engagement ring